When it comes to cooking, everyone has their own style and flavour. Here's a few useful hints and recipes from the Prep House.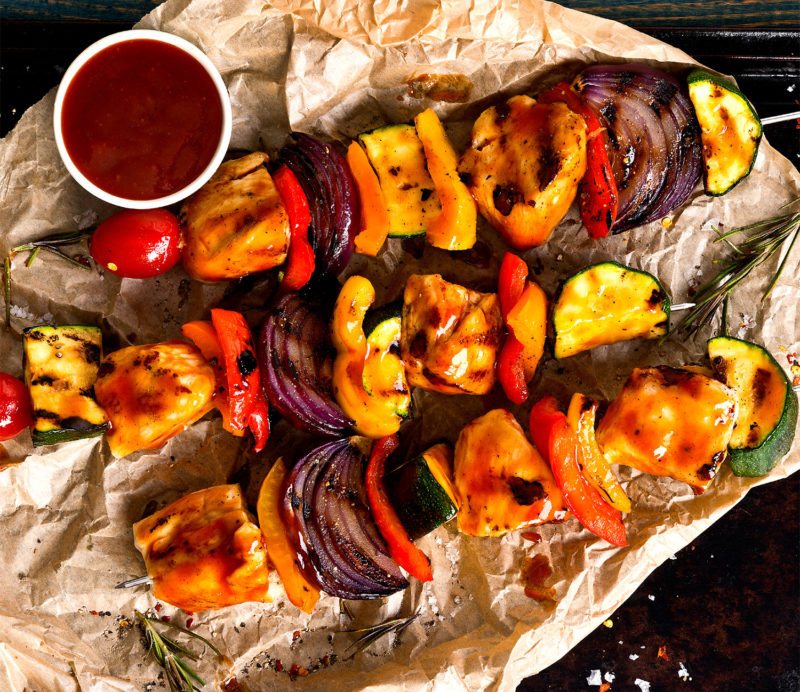 Smokin' bbq chicken kebabs
These smokin' BBQ chicken kebabs are full on flavour.
PREP
1. Chop 4-6 chicken breasts into cubes.
2. Dice courgettes, peppers and onions.
3. Take your Prep House Smokin' BBQ Sauce and rub into chicken cubes – marinate overnight for best results.
4. Once marinated, slide chicken and vegetables evenly onto skewers.
COOK
1. Turn your grill on and heat to medium-high temperature.
2. Place your skewers on the preheated grill.
3. Cook for about 5 minutes per side, or until the chicken is cooked through.
4. Brush with Smokin' BBQ Sauce as you go.
5. Plate your kebabs and garnish with a stick of celery.
6. Add the remainder of the
Smokin' BBQ Sauce.
PREP HOUSE TIPS
The secret ingredient to our tasty kebab is time. The longer you can leave your chicken marinating the better – overnight is usually best.
| | |
| --- | --- |
| NUTRITIONAL INFORMATION: | (PER 100g) |
| FAT (g) | 0.8" |
| (of which saturates) | 0.14" |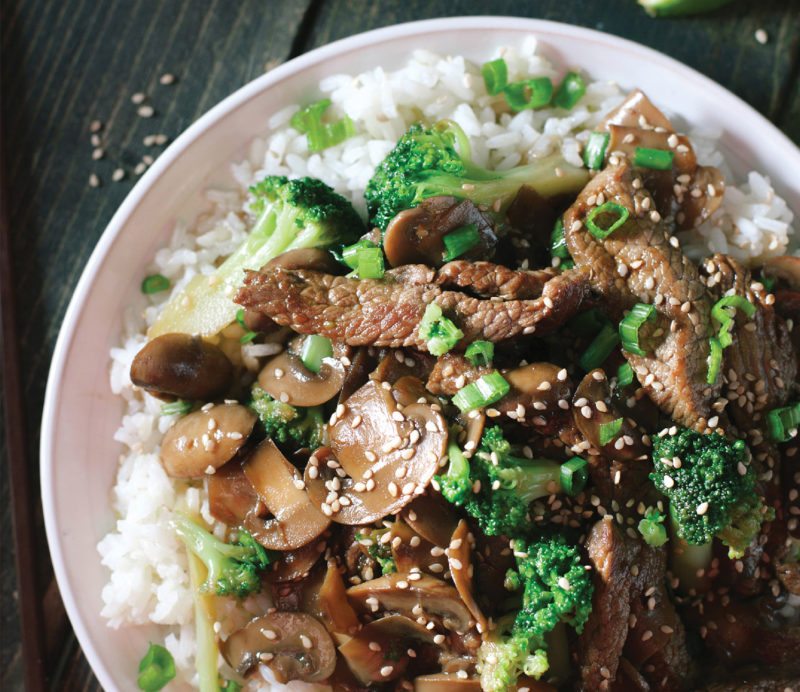 Healthy black bean 'n' beef
This delicious dish is low in fat and high in flavour
PREP
1. Chop your extra lean sirloin into strips – check out our Prep House tips on how to do this!
2. Season steak strips with sea salt and freshly ground pepper.
3. Finely chop broccoli, peppers and onions.
COOK
1. Heat skillet to medium-high heat and add a little olive oil.
2. Once the skillet is piping hot add the steak and sear for 1 minute on each side.
3. For medium rare steak, roast strips in the oven for 6-8 minutes on each side.
4. Heat up your Prep House Black Bean Sauce.
5. Plate your rice, then your steak slices and pour over your sauce.
PREP HOUSE TIPS
To make your beef a cut above the rest – find the grain of your meat and slice across it rather than along it. This will severe the muscle fibers in the meat, making it deliciously tender.
| | |
| --- | --- |
| NUTRITIONAL INFORMATION: | (PER 100g) |
| FAT (g) | 0.8" |
| (of which saturates) | 0.14" |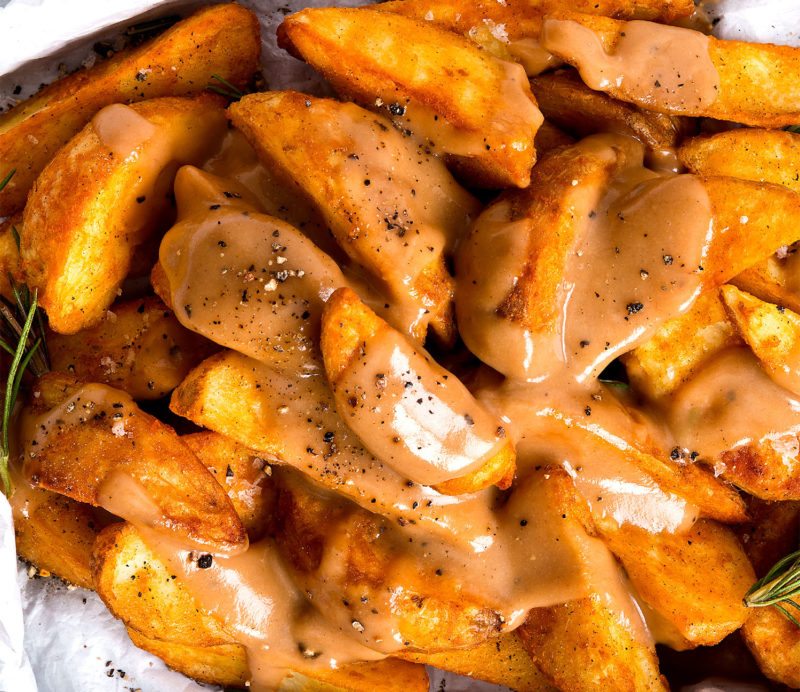 Chick'n chip gravy
Here's the recipe that puts the hip in Chick'n Chip
PREP
1. Wash and peel 250g of potatoes per person.
2. Cut the potatoes into thick, long slices and place in a saucepan of cold water.
3. Bring water to a gentle boil and let the chips simmer for 3 or 4 minutes.
COOK
1. Heat sunflower oil in deep fat fryer or a deep saucepan to 130°C.
2. Lower the chips into the oil and blanch them – do not let the chips cook.
3. Cover the chips, until needed.
4. Heat the oil again to 160°C and cook chips for around 5 minutes until golden and crisp.
5. Heat your Chick'n Chip Gravy and pour over chips.
PREP HOUSE TIPS
Choose your potatoes wisely. For the tastiest chips in the business we recommend using floury potatoes like Maris Piper or King Edwards.